{"articleType":"0","limit_article_num":"","article_disp_offset":"0","article_disp_offset_num":"","article_new_offset":"0","article_new_offset_num":"","blogs":[{"sid":"hT2OPLR7og","name":"新着情報","order":"newer","categories":"","tags":"","pathToFolder":"./news/","topfile":"top.html","rss":"0"}]}
[%new:New%] [%article_date_notime_dot%] [%title%]
[%lead%]
[%category%]
Hydraulic professional group "Ask Ryowa about hydraulics!"
Recently, the transition from hydraulic pressure to pneumatic and electricity is progressing rapidly. The overseas relocation of the equipment itself is also remarkable. However, there are many advantages of hydraulics. By increasing the number of unstoppable equipment, we are providing benefits to our customers with improved production efficiency (reducing lost profits). As long as there is a hydraulic machine, we will continue to support "hydraulic" with all our might.

Six pillars and pride of Ryowa Co., Ltd.in hydraulic system technology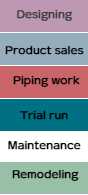 Ryowa Co., Ltd. is made up of "six pillars" that cannot be ignored from hydraulic systems. Though there are renowned companies than ours. we are proud to be the only company in Japan that can integrate each pillar and conduct business consistently. The warm voice from the company up to now is the source of pride as a group of hydraulic experts.
We have Japan's most advanced maintenance technology, such as continuous maintenance of Tanegashima Space Center Assembly Building.
---
Ryowa Co., Ltd. Environmental Policy.
1.Environmental Philosophy
Ryowa Co., Ltd. recognizes global environmental issues as one of the most important issues which is common everywhere. We are concerned with Management philosophy of "realization of a prosperous society," and are acting for the preservation of the global environment.

2.Environmental Policy

Ryowa Co., Ltd. aims to contribute to society through hydraulic maintenance businesses. In our business activities, we take environmental conservation initiatives as one of the important issues in company management recognizing the impact in the environment by all employees, and promote global environmental conservation activities.

(i) Through our business activities, we strive to maintain and improve environment by promoting energy resource conservation and waste reduction.

(ii) We have built an environmental management system suitable for our company, and tyying our best for continuous improvement by participating in pollution reduction programs.

(3) We comply with environmental laws and regulations, ordinances, and other requirements that we have agreed to.

(4) We inform all employees about environmental policy and raise awareness in environmental conservation.

---
Have you experienced difficulties in implimenting vision system in the process of visual inspection?
R-Vision is a professional-friendly inspection system. In trouble, it is possible for our engineers to change settings and programs remotely.
In addition, by incorporating the latest AI technology,it has become possible to find surface defects by using deep learning . It was a difficult task in image processing up to now. Unlike conventional deep learning, the detection accuracy is high and the cost can be reduced dramatically.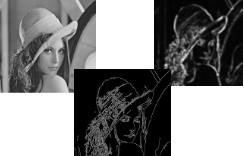 Variety of filters
Various filters required for image processing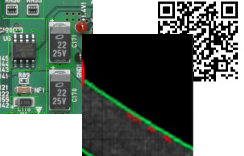 Rich applications
Built-in applications required for image processing such as pattern matching, code reading, and defect detection.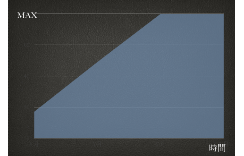 Pay-as-you-go billing system
Proposal of pay-as-you-go billing, which reduces the introduction barrier that generates charges for the amount used